Free DNS, MX and Forwarding panel
Monday 31 August 2015
For our colocation and rack-space customers we launched a free new panel with the following features:
- Domain DNS
- Domain forwarding / parking
- MX mail backup
- White-label

Every existing customer can use this service for free. An account for this panel can be created via our "bestel systeem".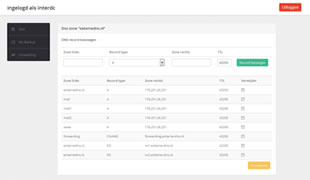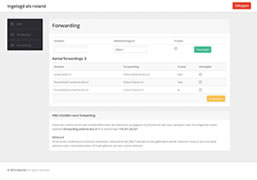 News
Newsletter
Enter your e-mail adres for our newsletter per email.
Follow us
Downloads
-
Brochure