Partners
Looking for a product or service? Visit one of our partners today!
Available Providers
The following companies have established themselves in our datacenter and can deliver various services.
---
Breedband Nederland

Bij veel providers bent u als klant een nummer en is de dienstverlening weinig inspirerend. We zijn daarom de provider begonnen waar we zelf graag klant willen zijn. Bij Breedband Nederland hebben we passie voor wat we doen. Voor onze klanten gaan we altijd tot het uiterste en we geven niet op als het een keertje wat ingewikkelder wordt.

More information: www.breedbandnederland.nl
---
Bright Access

Bright Access staat voor een probleemloos en betrouwbaar glasvezelnetwerk voor bedrijven. Het is onze missie om glasvezel letterlijk en figuurlijk binnen het bereik te brengen van het MKB. Wij vinden dat een glasvezelaansluiting een nutsvoorziening is, net zo onontbeerlijk als een water- of elektriciteitsaansluiting.
More information: www.brightaccess.nl
---
Eurofiber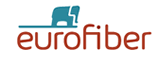 Eurofiber is an independent and specialist in providing fiber-based connections.
More information: www.eurofiber.nl
---
IceHosting

IceHosting is a hosting company founded in 2004. Their services range from webhosting and domain registration to complete managed servers.
More information: www.icehosting.nl
---
InterRacks

InterRacks is an Internet Service Provider with a high quality network at multiple locations. InterRacks delivers IP transit and IP space for internet connections. InterRacks also provides colocation space.
More information: www.interracks.com
---
Magdeveloper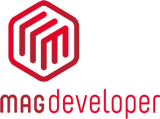 Magdeveloper is a hosting and development company specialized in Magento development and optimization.
Magdeveloper offers a total solution for the development of Magento and integration projects, hosting and webdesign.
In 2010 Magdevelop was nominated for the most innovative company top 200 by Shell Livewire.

More information: www.magdeveloper.com
---
Mangelot Hosting
Mangelot Hosting is a hosting company, founded in 2004.
The services Mangelot Hosting offers range from webhosting, domain registration to VPS services

More information: www.mangelot-hosting.nl
---
NDIX

NDIX is a platform for broadband infrastructure and IT services. NDIX has several functions:
Digital marketplace, Internet Exchange, Platform for broadband interconnections and Platform for knowledge transfer
More information: www.ndix.net
---
Nubix BV
Nubix is an independent provider of IT services. On location, in the cloud but also the middle way hybrid. We offer the customer a specific central solution but also quality, sustainability, availability and functionality.
More information: www.nubix.nl
---
Parte-ICT
More information: www.parte-ict.nl
---
TReNT
TReNT Glasvezel is uniek door haar eigen glasvezelnetwerk in Oost Nederland. Inmiddels reikt dit netwerk over een groot gedeelte van de provincies Gelderland en Overijssel.
More information: www.trentglasvezel.nl
---
XSCDN International

XSCDN International provides scalable Internet applications and temporary capacity for high traffic websites using caching technology: images, stylesheets, javascript, audio downloads and video files (possibly streaming).
More information: www.xscdn.net
---
Your company on this page? Please contact us.
News
Newsletter
Enter your e-mail adres for our newsletter per email.
Follow us
Downloads
-
Brochure