New UPS bypass and ATS
Thursday 7 January 2016
With the arrival of the power generator we must upgrade some parts of our power network.
First, we installed a new UPS bypass panel. The new panel has a higher power capacity.
Next we installed a ATS (automatic transfer switch) which will select between the normal power grid and emergency generator.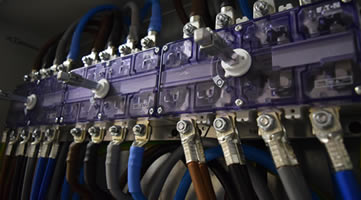 News
Newsletter
Enter your e-mail adres for our newsletter per email.
Follow us
Downloads
-
Brochure